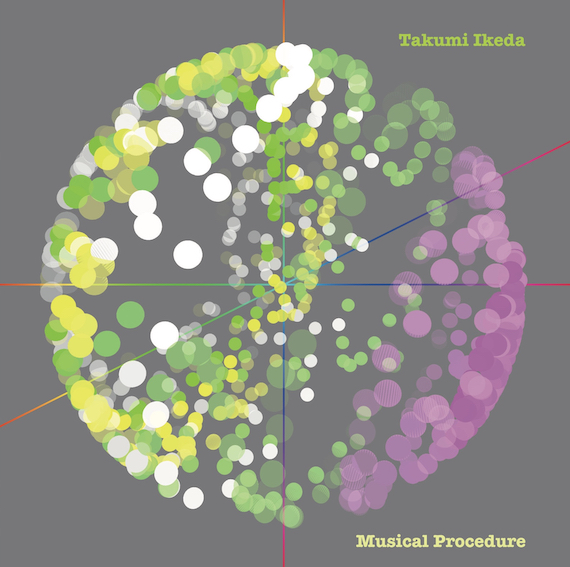 Musical Procedure (ftarricl-663)
価格:1,500円(税込、国内発送は送料無料)
※海外発送については別途お問い合わせ下さい。
CDご注文フォーム(PayPal/銀行振込)
Tracklist
1-3. Delimiter (2021) for piano
4. Duo (2021) for guitar and piano, with video-score
5. Canon (2021) for guitar, with video-score with embedded soundtrack
6-8. Trio (2021) with video-score
本アルバムには、作曲者が音楽的手続き Musical Procedure と呼んでいる一連の作品が収録されている。作曲者の通常の作曲作品では演奏すべき音が記譜されているのに対し、音楽的手続き作品においては演奏の方法や曲の概要など、音楽を形成するための手続き――プログラム、アルゴリズム、仕様書などと言い換えることもできる――ができるだけ簡潔に記されており、どのような音響が実現されるべきであるかの多くは演奏者に委ねられている。
楽譜は音楽を作り出すための道具立てに外ならず、音楽を作り出す主体はあくまで演奏家である。演奏家は書かれていることを単に実行するだけでなく、それを用いて自らの音楽を作ることが求められる。その結果は設計図なしで手続き的に建築される蟻や蜂の巣に喩えることもできる。
演奏:
遠藤ふみ (アップライト・ピアノ)
柳沢耕吉 (エレクトリック・ギター)
池田拓実 (エレクトリック・パーカッション、ドレンホース、ほか)
作曲:池田拓実
2021年5月24日、Ftarriにて録音
録音・マスタリング・装画・作文:池田拓実
Design and translation by Cathy Fishman
This CD documents a series of works that I call "Musical Procedure." In composers' usual works, the sounds to be performed are written in a score; but in these pieces the procedures (which could also be called programs, algorithms or specification sheets) for shaping music, such as performance methods and the general ideas of the works, are written as concisely as possible, and the type of sound to be produced is left largely to the performers.
The score is merely an arrangement of tools for creating music, and the musicians are always the subjects who produce the music. They are expected not just to execute what is written down, but to use what is written to create their own music. The result can be likened to an ants' nest or a beehive constructed in a procedural way without a blueprint.
Fumi Endo: uplight piano
Kokichi Yanagisawa: electric guitar
Takumi Ikeda: electric percussion, drain hose, etc.
All compositions by Takumi Ikeda
Recorded at Ftarri without an audience, May 24, 2021
Recorded, mixed, and mastered by Takumi Ikeda
Artwork and notes by Takumi Ikeda
Design and translation by Cathy Fishman
ftarricl-663 (Ftarri Classical)
Released February 27, 2022
℗&© 2022 Takumi Ikeda, All rights reserved.